Yes, I know New Year's Day, MLK Day, Valentine's Day,  and President's Day have all come and gone since Christmas.  I am aware there is only one week left in February.  But it was in fact, just today that the last of my Christmas decorations finally found their way into their new home.  Though I love Christmas and usually leave the house decorated at least through the first week of January, this year I actually took the tree down right after Christmas, for extremely selfish reasons.  It was residing in the space my recliner usually occupies.  My recliner had been banished to the far corner of the younger boys bedroom and was begging to be replanted in it's proper place.
Why then did the decorations just get put away today?  Well, I will not lie, I have been known to procrastinate about such things in the past.  However, this year it is due to a sequence of events.  More correctly it is due to a sort of musical chairs our large family frequently "plays".  You see in August, my oldest son married the girl of his dreams.  They came back from their honeymoon and loaded their car. They were ready to start off on their own adventures together  in the world.   Then real life, as it often does, threw them a curve ball.  They received an e-mail stating they could not live where they had planned to live.  To make a long story short, they unloaded the car and moved back in here in what has been my son's  "bedroom" since he was 17.   Then February first, they were able to move out to begin life together, apart from us : )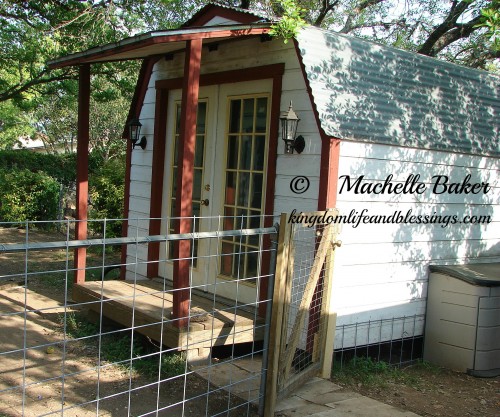 This meant, for the first time since we have been married, my husband has a man cave.  Our garage had been converted into living space by the previous owner.  Thus my husband had stored his tools, computer parts and other man cave belongings in our bedroom and the front foyer closet.  This weekend the process of emptying much of our master bedroom and the front foyer closet was finally finished.   Only after this process was complete was I able to put the Christmas decorations, which were nicely packed and stacked in our kitchen and dining room all this time,  into their new permanent home – the front foyer closet!
I am sure there will be another round of musical chairs before all six children leave home.  But for now, my husband has his man cave.  My son and his wife have some independence and privacy.  I have a much-needed storage and coat closet.  Everyone, including the Christmas decorations, is happy with their newly acquired space.
© Machelle Baker 2014