In the past, as the year came to an end, I resolved not to make New Year's Resolutions.  I secretly admired my clever aversion of  real resolutions by creating one in which it was broken the moment it was spoken.  Thus fulfilling the cycle of making and breaking New Year's resolutions all in one step.   Other years I would "set goals", making sure not to call them resolutions, in hopes I might actually work some much-needed habits into my routine, knowing full well with my pattern of starting many things and finishing few, that the chances of my success were close to nil.   Yet, deep down I longed for the fortitude to make real changes in my life.
This year as 2013 was ending, and I stared at 2014 on the horizon, I began to hear the word "abide".   I found it in my devotional readings, in other books I was reading, in my quiet times, everywhere I turned.  Abiding is my main New Year's Resolution – to increasingly learn to abide in Jesus that His joy might be in me and that my joy be full.
5 I am the vine, you are the branches; he who abides in Me and I in him, he bears much fruit, for apart from Me you can do nothing…11 These things I have spoken to you so that My joy may be in you, and that your joy may be made full.  John 15: 5 & 11 NASB
This year, though I have set some specific goals and "resolved" that in His grace I will implement some changes in my life, each of those goals/resolutions have their foundations in abiding in Him.  Are they all spiritual goals/resolutions?  No.  However, as my tagline suggests, we can't really separate any part of our life from the spiritual.   Although my goals are mostly very much practical, I have decided to accomplish them by abiding in Him.  Thus I will not be focusing on the changes I want to make, rather I will be focusing on my relationship with Him, letting Him direct the changes.
For instance, at this precise moment my goal of posting here once a week, my goal of reading 52 books this year and my goal of rising earlier to spend more time with Him are all screaming in my ears.  In years past I would have gone to bed, assuming the priority would be on rising early tomorrow to spend time with Him.  Yet I probably would not rise early the next morning because I am a night person, thus going to bed early rarely translates into going to sleep early.   Tonight instead of being distracted by the conflicting goals all vying for my attention, presuming the choice I should make, I simply paused, took a deep breath and ask Him where I should spend my time tonight.   Now more relaxed from my reflective pause and having received my answer, I set out to finish this post.
Simple, though rarely our first course of action.  In addition to actually staying on track with most of my resolutions/goals, I am moving deeper into relationship with my beloved friend, Jesus.  I am getting glimpses what it means to abide.  I am more at peace in my life.  The achievement of my goals are really just icing on the cake!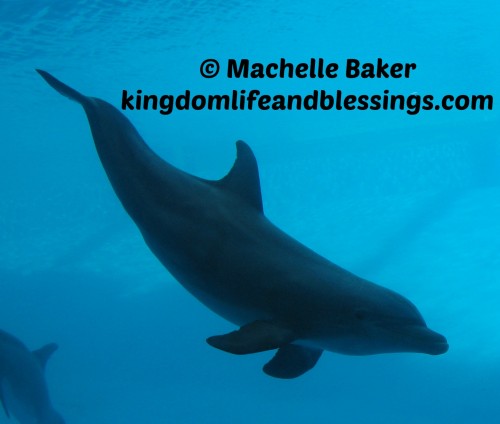 Have you shrunk back from making New Year's resolutions, setting goals, or making changes in your life?  I encourage you to seek Him for a word for this year.  That word may have already dropped in your spirit or you may have no idea where to start.  It's not too late.  Spend time with Him – not talking – but listening, watching, reflecting.  Once you receive the word begin applying it to your life.  But most importantly, apply it to your relationship with Him.   This is not something I set out to do.  He just did it in me.  It is changing me and helping me accomplish things in my life.  Thus I want to share it with you.  However, I would issue a word of caution: Don't just pick your own word.  Wait for Him to put something specific in you that is perfect for you in this season.  Otherwise it will just be another futile exercise in New Year's resolutions.
© Machelle Baker 2014